Nimrod Fargeon, IDENTI Sales Engineer, shares his Top 3 takeaways from #ahrmm22 .
IDENTI were at AHRM22 and met with lots of delegates to discuss how things were going with their supply chain.
This blog will take a look at the three common supply chain issues that came up as I chatted to delegates.
What's on the mind of supply chain professionals?
How are they planning to improve their workflows?
Read on to find out!
The top concerns of supply chain professionals
It was a pleasure to chat to supply chain professionals at AHRMM22, sharing thoughts, challenges and plans for the future.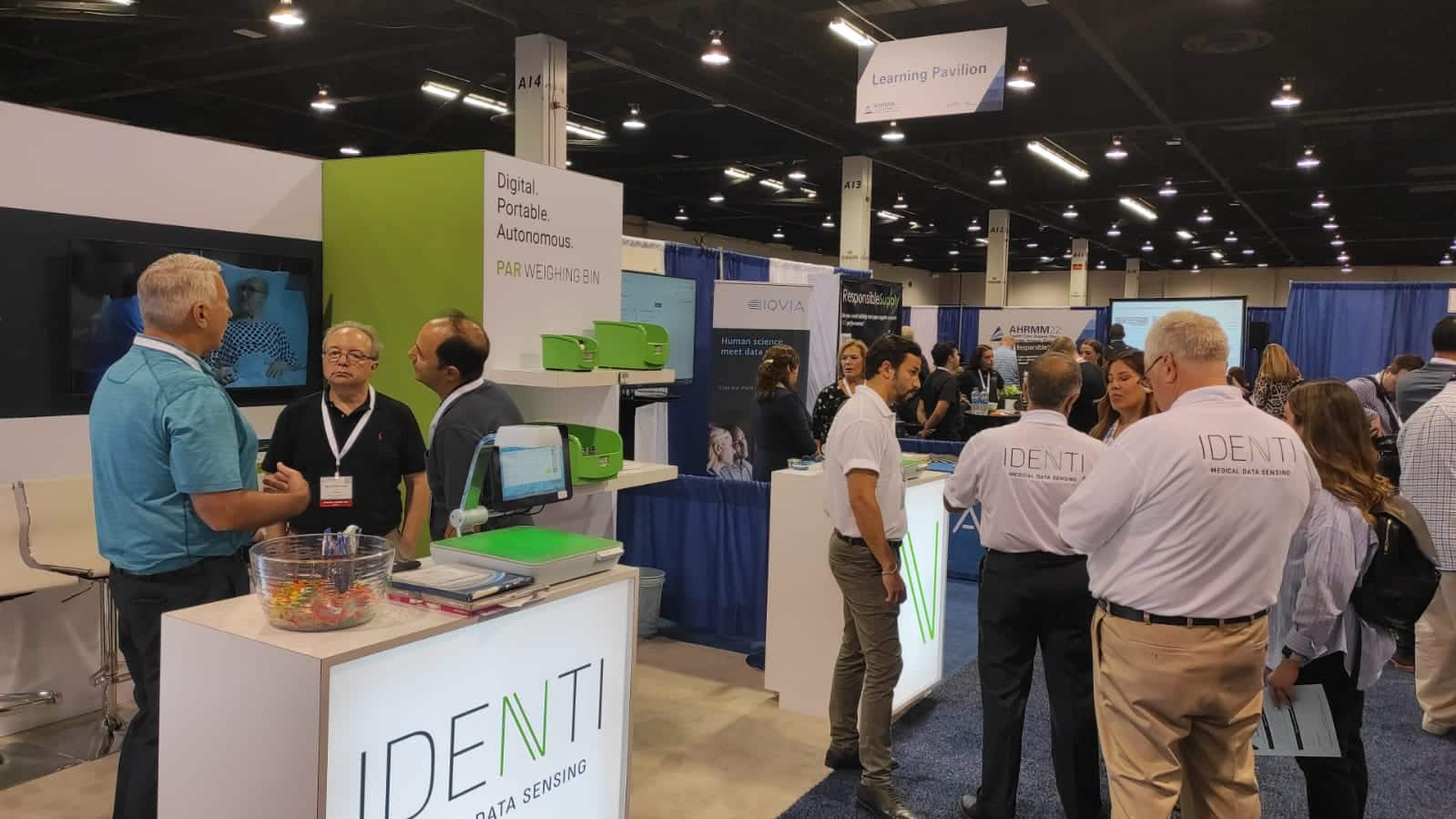 Here are a few common themes that repeatedly came up in my conversations.
1.      Staff shortages put stress on teams
The Great Resignation is taking its toll, and logistics teams are often understaffed and under pressure.
Since many hospitals are left with a lean team to provide the same level of service, there's keen interest in labor-saving tools that enable materials management staff to work smarter.
Many AHRMM delegates were walking round the booths looking for ideas to cut back on manual processes or longwinded workflows.
2.      The Master Item List is struggling to keep up
Supply chain disruptions have resulted in manufacturer stock outs, a broader range of vendors and a reliance on substitute products. The Master Item List is constantly playing catch-up, and more and more items end up with system errors after scanning.
There's now a lot of talk about pooled knowledge. Hospitals are realizing that there's power in collective data as a route to better Master Item Catalog maintenance. They want to tap into a central database rather than rely on their limited local list.
There's a real will to get the Master List right, so that more products flow through the supply chain, without the need for time-consuming back-office intervention.
3.      Data is King
You voiced your frustrations around data!
Everyone's being told that data analytics and insights are the way forward, yet collecting full, accurate data in surgical spaces is hard.
We all know that it's 'garbage in/garbage out' – it's time to focus on getting quality data at the point of use, so that data insights are based on the complete picture, and are actually meaningful!
Without full stock visibility and accurate usage data it's impossible to gain full control of inventory. There's a clear understanding that data-capture is king!
There is a thirst for innovation!
AHRMM22 showed me that the healthcare supply chain is crying out for tools to help them tackle weak points in their workflows.
Logistics staff see smart tech all around them and wonder why they are still doing manual counts and trawling through repetitive system drop downs.
Luckily, they were in the right place to see how technology can be leveraged to lighten their load.
I had a great time at AHRRM. It was so good to chat to you all and to discuss how technology can be used to address your day-to-day challenges.
If you came to see us, we'll be in touch to follow up our conversations.
If you didn't get to see us, do get in touch and we'll schedule in a 1-1 chat and demo.
It's time to meet your hospital supply chain challenges head on and we'd like to show you how!
THIS IS THE BEST TIME TO START SAVING
Are you intrigued by the immense potential of the IDENTI ecosystem in not only streamlining operations but also significantly reducing costs?