IDENTI's advanced data collection solutions are designed for the surgical setting – one of the most vital, yet challenging areas to achieve full and accurate data collection.
Supply chain efficiency is built on the flow of full, accurate and timely data. IDENTI's use of cutting edge technologies powered by integrated AI managing software ensures that healthcare providers gain full control over their medical inventory.
Medline's new partnership with IDENTI is in response to their customers' demands for more advanced digital and scalable inventory management solutions.

Medline customers now have access to our cutting edge digital tools:
SNAP & GO : Point of use data capture and AI insights
Snap & Go uses image-recognition technology to digitally capture product information from a quick 'snap' of the packet. It automates the tasks of item identification and documentation onto the patient file.
Impact: 100% item and charge capture at the point of use in seconds.
The first Wireless PAR Weighing Bin and more Kanban & PAR solutions
Introducing a range of Kanban & PAR automation tools including the first ever Wireless, Weight-Based PAR Bin. This portable, digital bin offers real-time tracking and visibility of medical supplies, plus it organizes its own replenishment!
Impact: Low labor logistics and timely restocks.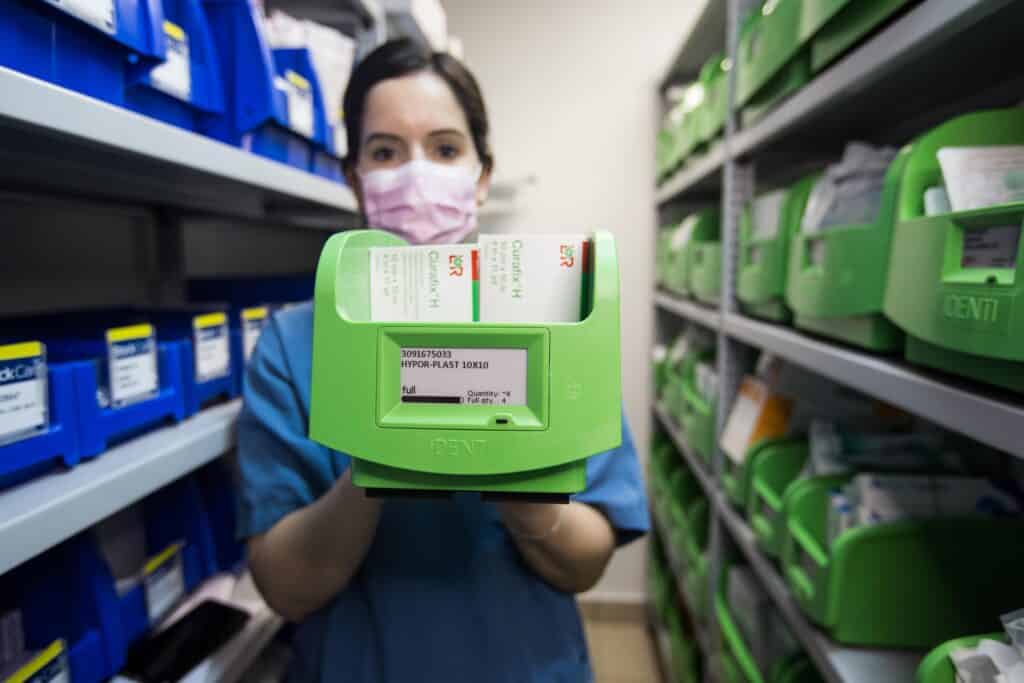 TotalSense Smart cabinet for implant tracking
Total Sense is a smart cabinet that manages your medical devices, tissue, and implants. It provides real-time tracking, expiry/recall management, and automated requisitions when stocks run low.
Impact: Automated inventory management for easy location of items, reduced wastage, reduced costs, and improved patient safety.