IDENTI Medical and Medline share the same goals, both working improve the operational efficiency and performance of healthcare providers.
IDENTI and Medline have just announced an exciting new partnership.
Medline is a preferred supplier for many US healthcare organizations and is keen to introduce IDENTI's cutting edge technology to their customers.
IDENTI's next generation-tools are powered by the latest technology and are managed by a single AI cloud platform.  IDENTi's line of solutions offer advanced data sensing capabilities in OR and procedural areas.
Once effective data capture solutions are in place, organizations can achieve real-time inventory vision and end-to-end tracking. All of this vital supply chain data can then be converted into meaningful business information that informs management and planning activities.
IDENTI's smart data sensing tools help healthcare providers to maximize their efficiencies in ORs and procedure rooms, supporting Medline's goal of improving the overall operating performance of healthcare providers.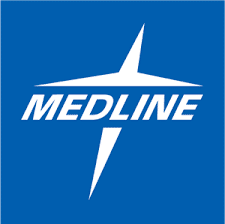 John Ramirez, Medline Senior Director of Supply Chain commented;
"As prime vendor and preferred supplier to top healthcare systems and providers around the U.S., Medline provides the resources, distribution programs and access to technology to enable end-to-end inventory models of visibility – from distribution centers to point-of-use," said John Ramirez, Medline senior director of supply chain. "IDENTI's global success, expertise and technology will go a long way in helping us deliver impactful supply chain solutions in the healthcare industry."
Medline are particularly excited that IDENTI is bringing the first every Wireless, Weight-Based PAR Bin to the US healthcare market and are also keen to introduce Snap & Go, revolutionary data capture using image-recognition technology.
Shlomo Matityaho, Founder and CEO of IDENTI Medical commented:
"At our core, we apply state-of-the-art technology including AI, machine learning, RFID and image recognition technology to help providers achieve more control over their medical inventory and improve patient outcomes," said Shlomo Matityaho, chief executive officer of IDENTI, "And, we're thrilled to have an agile and forward-thinking partner in Medline, whose commitment to bring forward to its customers the top healthcare tech and resources in the world is clearly driving Medline's remarkable growth."
See the full press release on the Medline/IDENTI Medical partnership announcement here.
THIS IS THE BEST TIME TO START SAVING
Are you intrigued by the immense potential of the IDENTI ecosystem in not only streamlining operations but also significantly reducing costs?