At IDENTI Medical, our aim is to use technology to provide healthcare inventory management solutions that make nurses' lives easier and improve patient safety.
2022 has been a busy year involving:
New, innovative health-tech product launches
Delivering education sessions to healthcare professionals listening to the views and experiences of perioperative teams.
Winning prestigious awards for innovation in the surgery setting
Spreading our healthcare inventory management technology across the globe.
2022 has been a year of growth and excitement and we'd love to share the highlights with you.
Launching 'Snap & Go' in the US
We recognized that surgical data capture is a time-consuming and frustrating process for nurses, as far too often items fail to scan, or the system doesn't recognize the product code. 'Point of use' data capture somehow ends up being supplemented by post-surgery administration and documentation audits.
We just made things much simpler. Our Snap & Go surgical data-capture tool uses image recognition technology to capture all the relevant data from product packaging – in 3 seconds! Supported by a global SKU database and powered by AI technology, Snap & Go automates the identification and charting of each item.
This really is a completely new approach to perioperative documentation and 'Snap & Go' is being warmly received by US healthcare providers.
First ever wireless weight-based PAR
Our suite of two-bin Kanban and PAR automation tools is designed as the simplest and most effective way to give your medical supplies management a technical upgrade. This year we added a new addition into the mix, by unleashing weight-based PAR!
We introduced the first ever wireless, digital, weight-based PAR bin, which can be placed anywhere you want, without the restriction of a cable. It's completely autonomous, providing real-time inventory data and even arranging its own restocks.
It joins our three other tag-based Kanban and PAR solutions, which attach to regular supply bins to automate any manual 2-bin Kanban or PAR system.
All our hospital supplies solutions connect to our AI cloud software, providing vital data and insights to support informed planning and decision making.
Hosting AORN Local Chapter Meetings
In the autumn and winter, we took time to check in on front-line nursing staff, as well as perioperative managers and directors.
We delivered education sessions on the importance of accurate documentation in surgery, in the context of patient safety. We listened to the frustrations that nurses face every day in their efforts to achieve full utilization and looked at the role our new technology can play in simplifying and automating the process.
IDENTI's focus is on developing nurse-centric solutions and our grass-roots activities continues to inform our thinking.
Thank you to all the healthcare professionals who came and contributed to our AORN educational sessions. We loved meeting you all.
We won an award!
It's always great to receive recognition and this year we were awarded the Frost & Sullivan Innovation Award for Snap & Go.
In order to win the award, Snap & Go went through rigorous assessment against criteria which included performance value, reliability, quality, customer service and design.
A Frost & Sullivan representative involved in analyzing Snap & Go commented, "IDENTI Medical excels in many of the criteria in the operating room (OR) inventory management solutions space." 
We are a very proud recipient and are pleased that our use of technology to solve healthcare challenges is leading and disrupting the market.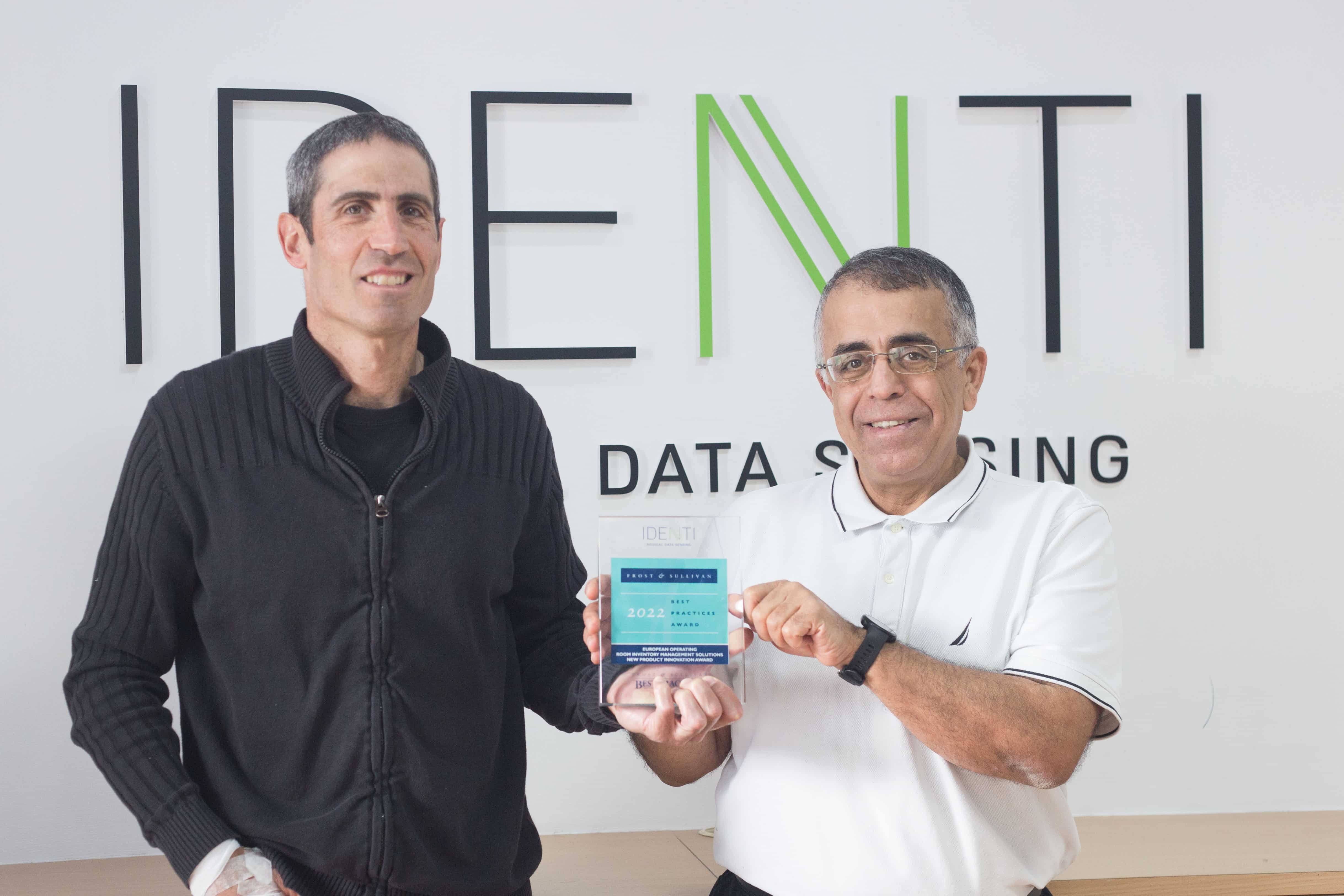 Going global
Our products are being sent out across the globe – our growing markets this year have been the US, France, Mexico, Germany, Brazil, Columbia, Chile and Israel, with new countries hearing about our products all the time.
We love that we are improving the day to day lives of nurses and boosting patient safety on a global scale!
It's been a whirlwind year full of excitement and innovation.
As the year comes to a close, we look towards further growth and success 2023.
Check out our innovative healthcare solutions to enhance your healthcare provider's clinical, operational and financial performance.
THIS IS THE BEST TIME TO START SAVING
Are you intrigued by the immense potential of the IDENTI ecosystem in not only streamlining operations but also significantly reducing costs?